Orignal MOD by IZ0HAK, enhanced by W6VB (www.eqaudiosystems.com)
Change C30 to 4.7uF (10uF Tant. Is overkill). There is very little improvement beyond the 4.7uF. It's a surface mount cap. Use a 0805 and it will fit in just fine.
The mic element is held in a restricted holder (cup like thing) which is part of the keypad. There is a very small hole in which the audio has to pass through. This needs to be opened up. Cut the holder out, and micro drilled some extra holes in the front plate of the mic around the one tiny hole they had. The audio won't  have that restricted sound anymore.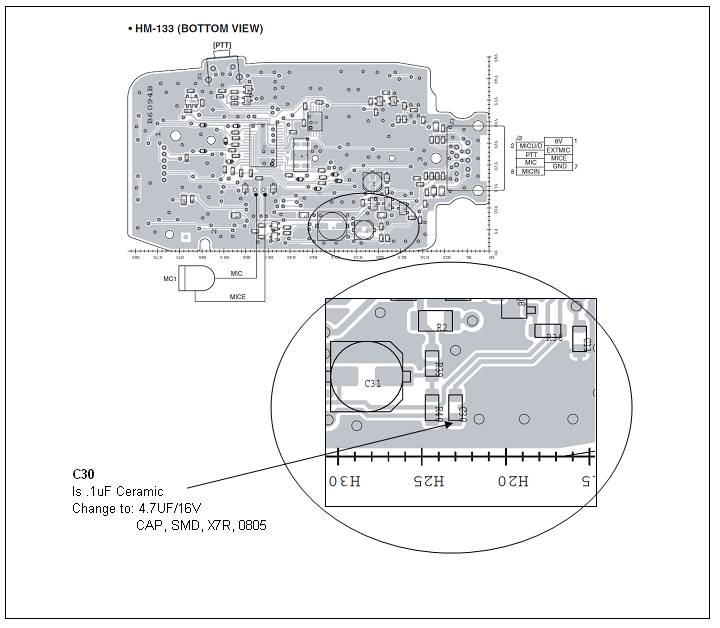 W6VB High Pass Filter Modifications
Change the values of the HPF at the input (C619/C620). This will keep the gain of the amp plus move the roll-off point below 100Hz (was up at ~400Hz). Modifying the mic doesn't really make any improvement. All the improvement comes from modifying the mic amp circuit (Q87). See page 46 of Service Manual.
PDF File:  High Pass Filter Schematic – By W6VB (PDF)
Note: You assume all risk with the modification and may void factory warranty.